ABOUT SINGULARITY UNIVERSITY AND ITS SUMMIT
Singularity University, the most innovative and forward-looking institution, has chosen to host their yearly SU Summit in Sevilla, Spain one of the most beautiful cities in the world on March 12, 2015. This event involves over 600 entrepreneurs, CEOs and researchers from across Europe and the Middle East to learn from Silicon Valley's top experts and gain insights on how life, society and industries will be disrupted and reshaped through technologies that are in development today.
The SU Summit organisers have contacted our team and provided us with the chance to demonstrate how concert experiences can be improved by applying technology to the concert that will happen during the Summit opening. This concert will be performed by the young Sinfonietta de San Francisco de Paula and features the Overture to "The Creatures of Prometheus" by L. v. Beethoven. 
EXPONENTIAL PROMETHEUS #SUPrometheus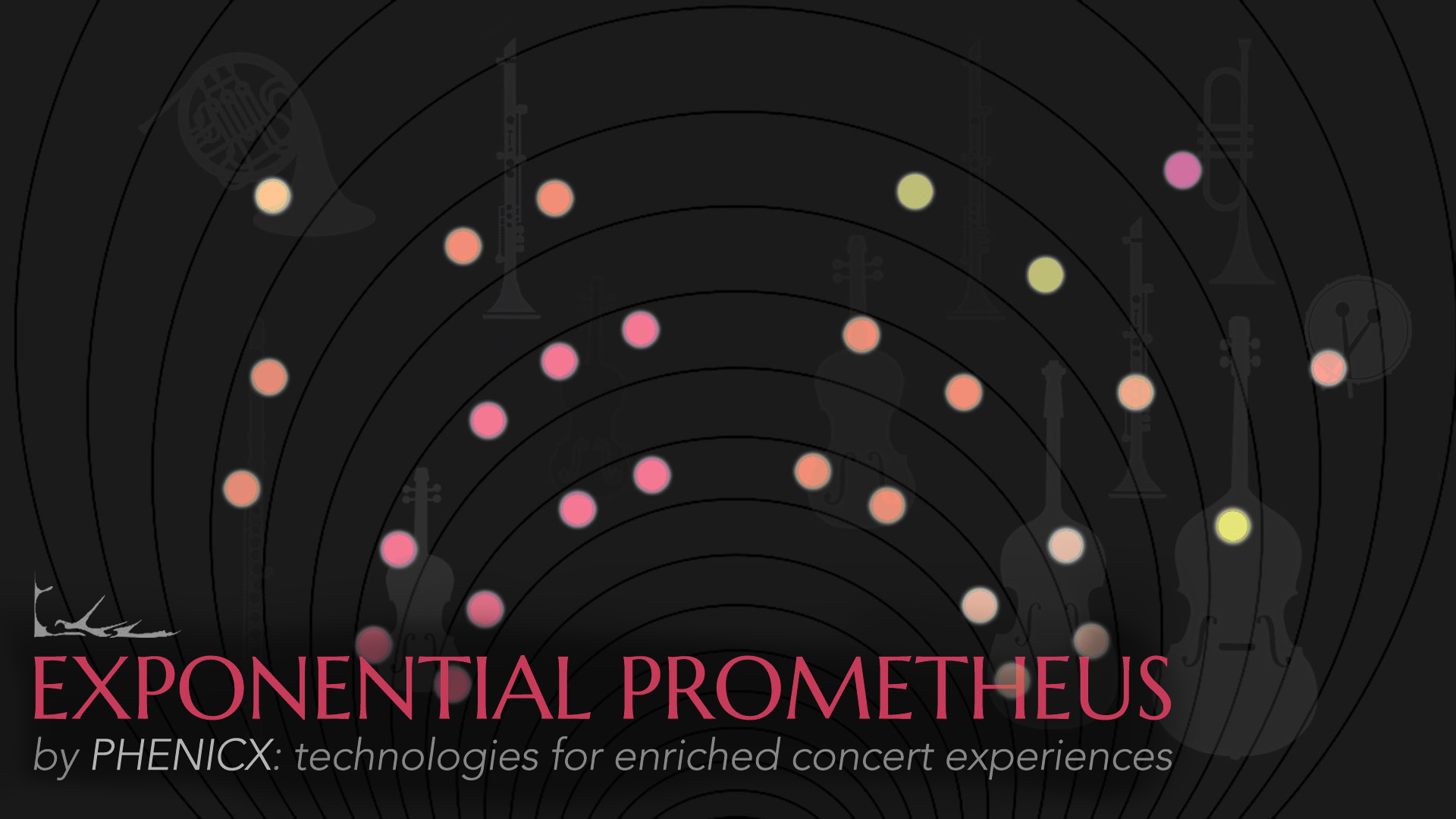 An orchestra concert embraces a wealth of musical information, which may not be easily perceived or understood for general audiences. Current machine listening and visualization technologies can facilitate the appreciation of distinct musical facets, contributing to innovative and more enjoyable players blog concert experiences. We provide an enriched experience for the concert in four different layers:
Hear and see the SOUND and learn not only about its dynamics and energy distribution but also higher level concepts like chords progression
Follow the score of the PIECE in real-time and learn about it through different visualizations
Understand the gestures of the CONDUCTOR and its effects
Visualize the activity of the ORCHESTRA sections
KEEP UPDATED
We expect to provide the SU Summit attendees with novel engaging and interactive ways to explore live classical music and thus contribute to their enjoyment during the concert event. Here you have an overview of the concert performance.
Pictures by Singularity University: